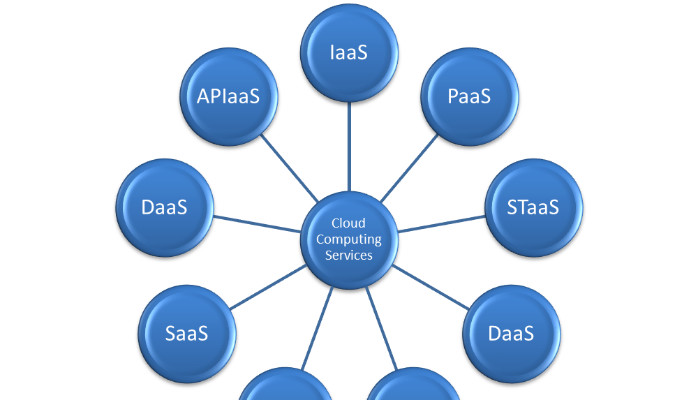 The Next Generation Enterprise: Business as a Service in the Cloud
Businesses that see the cloud as the future of services are already living in the past - Cloud computing is no longer the future. It's the present. It's now. It's passe, even. Companies began adopting and implementing cloud computing several years ago, and they've driven the Darwinian-like evolution of cloud computing from What is the cloud?" to "How can we further extend and leverage the benefits of the cloud?" to "Can I run parts of or my entire business in the cloud?"
The cloud is not just about technology – it is a paradigm shift. It presents new economic models that companies can use to provision IT and services. Today, most organizations have started at least one cloud project, with the promise of costs savings and faster time to realize tangible revenues. More and more enterprises are turning to third-parties to reuse their solutions rather than lock their valuable capital in sourcing hardware and software themselves. This model is allowing those enterprises to get more efficient, lower costs and achieve business agility across multiple channels, markets and customer segments.
What began as client-server, virtualization, service-oriented architecture (SOA), distributed computing and time sharing has rapidly evolved into various forms of cloud computing beginning with Infrastructure-as-a-Service (IaaS), then progressing to Platform-as-a-Service (PaaS) and most recently, advancing to Software-as-a-Service (SaaS). There are several intermediate stages in this evolution, such as Management-as-a-Service (MaaS) and Business Process-as-a-Service (BPaaS).
This "macroevolution" of the cloud begs the question, "What's next? What's the immediate future of the cloud, and where is it headed?"
MaaS began by providing security, policy management, authentication, disaster recovery, billing, provisioning, capacity planning, monitoring, and systems management.
IaaS provisioned hardware including processing, storage and networks to the consumer, while providing the consumer the capability to deploy and run both operating systems and applications on the provisioned resources.
PaaS took the premise of IaaS a few steps further by provisioning hardware computing resources, operating systems and platforms/tools, and giving the consumer the capability to deploy and run self-created or acquired applications built using programming languages and the provisioned tools.
SaaS extended PaaS by allowing consumers to provision their custom-built software business applications on top of hardware computing resources, operating systems and platforms/tools.
BPaaS allowed providers to provision horizontal or vertical business process services on using SaaS, built on top of PaaS, IaaS and MaaS.
The next step in this evolution is to move a business vertical or an entire business division into the cloud, in the form of Business-as-a-Service (BaaS). It's the service that will be provided to the consumer in the form of an integrated set of transactional and collaborative activities to accomplish a specific organizational goal. Comprehensive business services (offered as SaaS) will be orchestrated (as BPaaS), managed and monitored (as MaaS), run (as PaaS) and hosted (as IaaS) – all in cloud. This concept of Business as a Service will allow end-users and partners to remotely run and monitor entire business verticals in the cloud, and allow CXOs to focus on their core businesses instead. NorthStar is a one such example.
Using BaaS, vendors will not only host the software solution on their infrastructure on behalf of an organization but also take part in managing the business, to ensure goals are met. BaaS will bring together the architectural, modeling, technical, design, planning and monitoring templates and competencies necessary to allow an enterprise to quickly deliver low-cost, scalable and reliable business solutions to their customers. Additionally, BaaS will allow CXOs to accomplish specific organizational goals and jumpstart their businesses by providing relevant tools, operating models, SLAs and integrated sets of transactional and collaborative activities.
BaaS will bring to the table the following benefits:
Speed: Business vendor experience and complex, knowledge-based work to deliver the best business results, fast
Adaptability/Agility: Add on innovation from third parties to enterprise business processes
Scalability/Elasticity: Service availability to other companies with shared costs and shared risk options
Reliability/Repeatability: Process learning, improvement and automation internally and externally
Cost Flexibility: No capital investment with a subscription pricing model
Analytics: Performance, efficiency and cost improvement reports
Strategic Goal Focus: Greater efficiencies and innovative business capabilities by combining platforms, applications, infrastructure and knowledge processes
Collaboration: Improved communication between business and IT
Monitoring and Accountability: Real-time monitoring and management of business processes
BaaS isn't without some drawbacks, though most of them are arguably because of a lack of maturity. Without standards in place, the quality of service transparency and management will be questionable. Security of data, processes and applications will be another concern because of the lack of maturity of cloud security policies and standards. Finally, there is a lack of governance in cloud computing, with data consistency, integration, policy management and oversight still in their infancy. However, none of these are insurmountable, and as BaaS comes into its own and matures, these problems will vanish.
So where is cloud computing headed beyond BaaS? If VPNs, client-server and grid computing were classified as the pre-cloud era – version 0.1, then IaaS, PaaS and SaaS are the current mature standards in cloud computing – version 1.0. I foresee the next version of the cloud – version 2.0 – focused on businesses (BaaS), open standards, social media and mobile computing. Beyond that? XaaS – everything in the cloud, including Big Data.
Cloud computing isn't a revolution. It isn't the "next big thing". It isn't the "silver bullet" to the problems of infrastructure costs, reliability and scalability. It is the slow, but steady evolution of a thought process, a way of evolving business from one stage to the next. We're seeing the next stage of this evolution, as startups are being born in the cloud, and are shaping very future of the cloud itself.
Source: https://www.linkedin.com/pulse/next-generation-enterprise-business-service-cloud-kunal-ashar/